Goddess Lilith began teaching in 2017 at the Dom Con and Fetish Con events, and is now teaching online classes in the areas of FemDom/FinDom, Fan Platforms, Webcam Platforms, Social Media, and more.
UPCOMING CLASSES: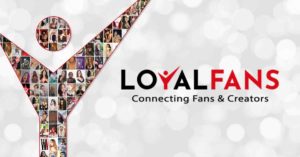 LOYALFANS MASTER CLASS
(Next one TBA)
60 minutes of dense information on how to get jumpstarted on the superior fan platform, LOYALFANS. This platform is especially geared towards those interested in fetish content creation. 
What is LoyalFans?
LoyalFans a fetish-friendly alternative to Onlyfans with much more powerful features for you to utilize and fully customize, to maximize your revenue, and the experience of your fans. LoyalFans also has its own internal traffic of fetish customers that are ready and waiting for you, unlike other fanclub platforms!  If you're a fetish content creator, you need to be on LoyalFans!
*Class is discounted by 50% for those who sign up under Goddess Lilith's referral link before purchasing.  Ongoing coaching and mentoring is also complimentary for those using this link!
Goddess Lilith's LoyalFans Referral Link
*Note: If the PayPal button isn't working for you, payment can be sent directly to:
ZenergyWellness8 at gmail.com!
If you're unfamiliar with LOYALFANS, here is a brief synopsis!